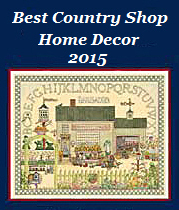 Best Of Chester County, PA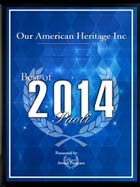 Now a Six Time Winner 2014
Best Of Chester County, PA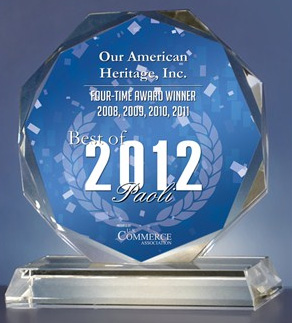 Now a Five Time Winner 2012
Best Of Chester County, PA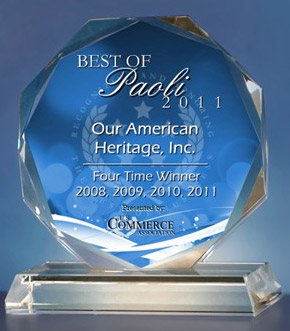 Four Time Award Winner 2011
Best of Chester County, PA
Main Line of Philadelphia, PA
Gifts, Home Decor,
Stoneware / Pottery
Best Pottery & Gifts - 2010
Chester, Delaware, Montgomery
Counties Pennsylvania
For the third consecutive year,
We are pleased to announce that
The Our American Heritage Shop
has been selected for 2010
Best of Paoli Retailers Award
Gift and Home Decor Shop category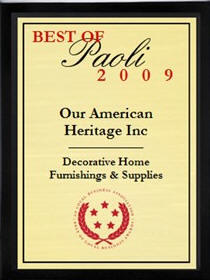 Best Of Paoli, Chester County, PA
Best Home Decor Store - 2009
Best Gift Shop - 2009
Best Of Paoli, Chester County, PA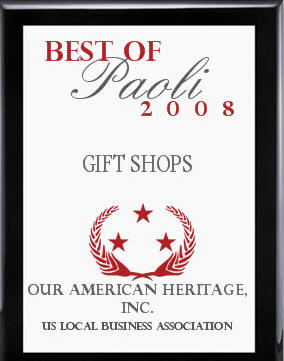 Best Gift Shop - 2008
Best Of Paoli, Chester County, PA
Make Sure to View All the Cedar Chests (Click on the Chest Below)

Not just Cedar but Oak, Maple, Cherry Blanket & Quilt Chests but

Window & Dressing Seats, Coffee Tables, Steamer Trunks, Toys Boxes

Corner Cupboard - on hand Sale

46"Wide x 18"Deep x 80"high

33" edge to corner space

Have Two

Have Two Available Today

Take $ 100 off prices below

Black Distressed w/Honey Pine Stain - $ 963

Black Antiqued w/Harvest Stain - $ 991

Hand Painted Fireplace Screen

34"H x 30"W (Center)

29"H x 9"W (Wings)

Medium All Cedar Chest

Made in Solid Cedar w/Natural Finish

Ogee Moldings bottom, 5.1 Cu. Ft. Storage

36

"Long x 18.5"High x 17.5"Wide

Homespice Rug Sale - Cotton Braids, Jute Braids, Ultra Durable & Ultra Wool Styles

Cotton Braided Rugs

Oval or Rectangular

Runners

New - Ultra Wool

Not Real wool but

Soft & Stain Resistant

New Jute Rugs

Woven or Braided

Ultra-Durable Rugs

Indoor / Outdoor

Stain Proof

New Dinnerware From Casafina ! - See Our Sale Pricing !
Wicker Park
Provence
Spot-On
Ibiza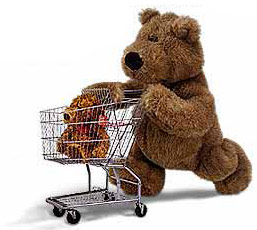 We Feature Quality Hand Crafted Products
This site is best viewed at present on a desktop or laptop computer
We are working on a Mobile Version of our site

Just Call Us Toll Free - 866-884-3299 Tue to Sat 10AM to 5PM Eastern
Leave a Message after Hours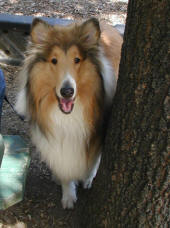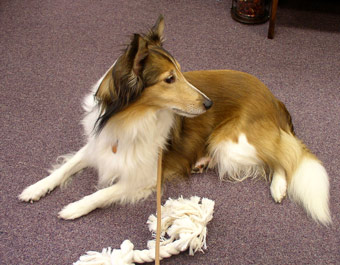 Meet Our Rescue Girls, Elizabeth & Ruby
On the left our Elizabeth, Rescued from Far Point Collie Rescue in Central PA.
That's her sister Ruby the Sheltie on the right Rescued from Northern Chesapeake Sheltie Rescue
Floor Standing & Wall Mount,

8 or 16 Arm Floor Racks

The Our American Heritage

News Ticker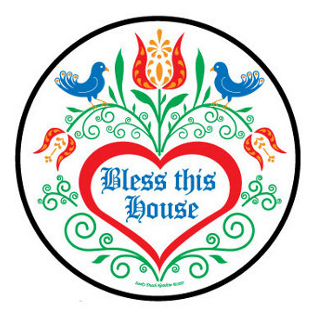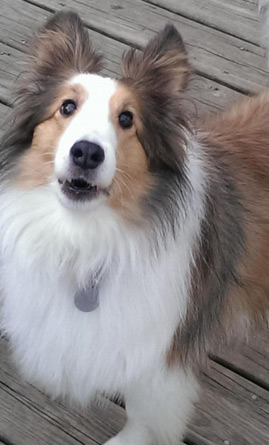 Adopt A New Best Friend
---
We Feature Amish Made
Furniture from Chester &
Lancaster County, Pennsylvania
For Your Home
Pottery & Stoneware...
Polish, French, Italian,
Russian, Irish,
Salt Glaze & Redware
Cherry or Walnut Bowls