Meet Master Signature Artist Ewa Tubaj
Courtesy of Ceramika Artystyczna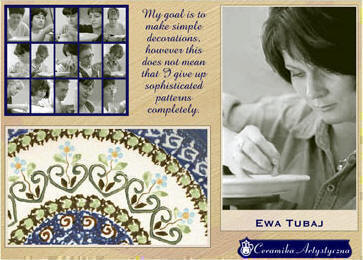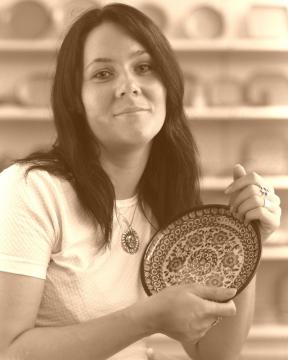 "My goal is to make simple decorations, however this does not mean that I give up sophisticated patterns completely."
In my designs I reach for current trends in decorating interiors. My aim is to create decoration that is simple, but I do not refrain from using quite complicated patterns. My work is largely based on a paradox: on the one hand I try not to forget about the old tradition of Bolesławiec pottery, but on the other hand I do not abstain from innovative ideas. In my patterns I use plant and floral motives, and I use my imagination to create unique elements that blend into a uniform composition. Creating new decorations makes me feel great joy; I love playing with stamps and patterns, and looking at my decoration when it is finished. I feel even more happy when my customers are satisfied and buy products decorated by me.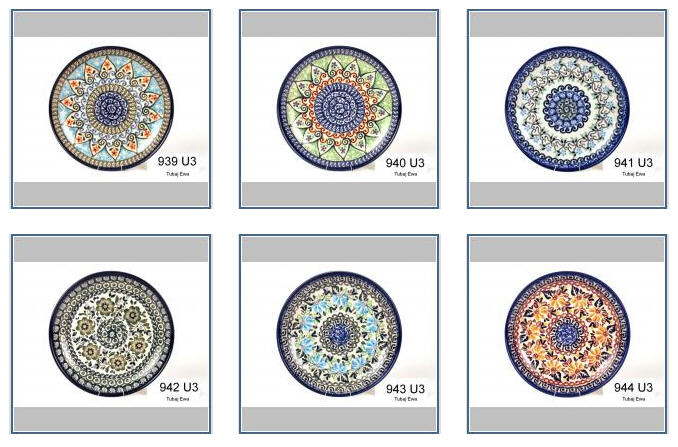 Return to Ceramika Artystyczna Information Page
---
Home - Security Policy - Privacy - Purchase Policies - Shipping - Shop Products
Copyrighted © ® & TM: 2002-2018 - All rights reserved - Our American Heritage Web Shop, Inc.
All Images & content property of
Our American Heritage, Inc. with permission of artists and manufacturers
NO Reproduction by any means without specific written authorization