Meet Master Signature Artist Krystyna Deptula
Courtesy of Ceramika Artystyczna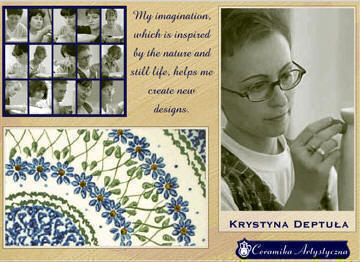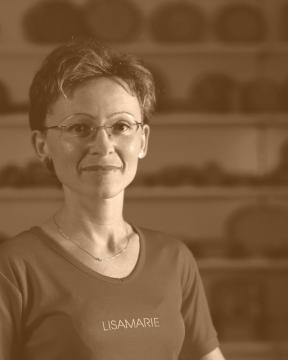 "My imagination which is inspired by nature and still life, helps me create new designs."
My ideas are often born outside my work, i.e. in different places where normal life is going on. Very helpful are my manual skills, sense of humor and the never ending desire to learn something new. At times I watch nature on a beautiful day, add some imagination, and my mind triggers combining a flower with a flower, a bud or a leaf. This is the beginning. Then the idea has to be transferred to pottery and stamps must be added to complete the picture this is how a pattern is born. And while working on a pattern, I already see what I can add or take away in the next one. I like designing patterns for individual people, and the fact that I know my works appeal to people in the world lends wings to me.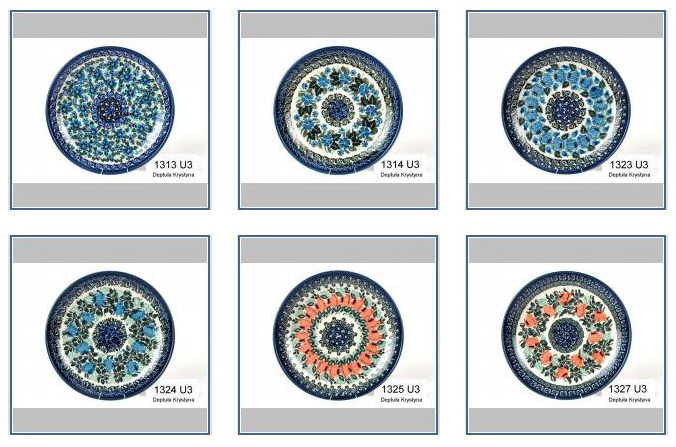 Return to Ceramika Artystyczna Information Page
---
Home - Security Policy - Privacy - Purchase Policies - Shipping - Shop Products
Copyrighted © ® & TM: 2002-2018 - All rights reserved - Our American Heritage Web Shop, Inc.
All Images & content property of
Our American Heritage, Inc. with permission of artists and manufacturers
NO Reproduction by any means without specific written authorization