Meet Master Signature Artist Teresa Liana
Courtesy of Ceramika Artystyczna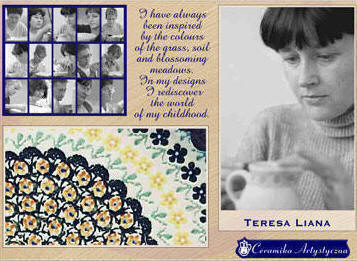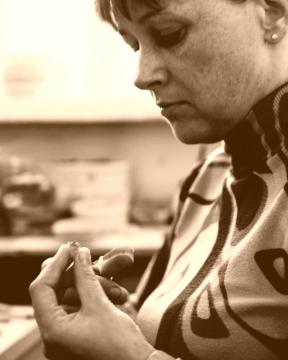 "I have always been inspired by the colors of the grass, soil and blossoming meadows. In my designs I rediscover the world of my childhood."
I start the process of decoration with drawing and cutting fine stamps. Decorating with stamps combined with applying a wide range of paints allows it to create extremely interesting ornaments and give ordinary vessels decorative qualities. Most willingly I reach for plant motives that can be arranged in colorful decorations again and again. Baking, which is a many-hour process, is impatient waiting for the final result, but also it is time for reviewing the current achievements.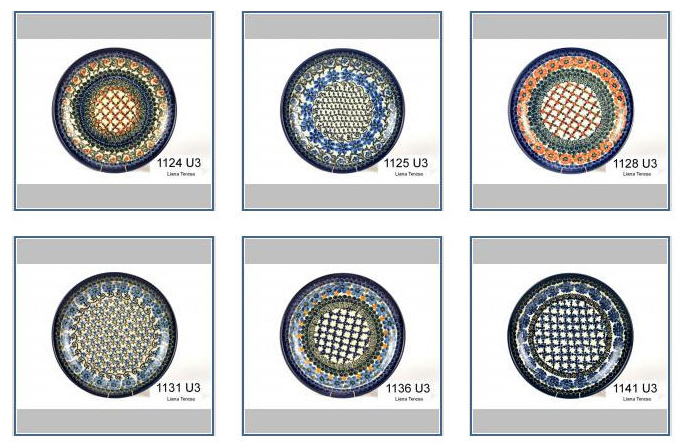 Return to Ceramika Artystyczna Information Page
---
Home - Security Policy - Privacy - Purchase Policies - - Shop All Products
Copyrighted © ® & TM: 2014 - All rights reserved - PCG Web Inc.
All Images & content property of
Our American Heritage, Inc. with permission of artists and manufacturers
NO Reproduction by any means without specific written authorization