| | |
| --- | --- |
| | The Our American Heritage Web Shop |
The Home of Unique Quality Hand Crafted Products from America and Old World Europe
Best Of Chester County, PA

Now a Six Time Winner 2014

Best Of Chester County, PA

Now a Five Time Winner 2012

Best Of Chester County, PA

Four Time Award Winner 2011

Best of Chester County, PA

Main Line of Philadelphia, PA

Gifts, Home Decor,

Stoneware / Pottery




Best Pottery & Gifts - 2010

Chester, Delaware, Montgomery

Counties Pennsylvania

For the third consecutive year,

We are pleased to announce that

The Our American Heritage Shop

has been selected for 2010

Best of Paoli Retailers Award

Gift and Home Decor Shop category

Best Of Paoli, Chester County, PA

Best Home Decor Store - 2009

Best Gift Shop - 2009

Best Of Paoli, Chester County, PA

Best Gift Shop - 2008

Best Of Paoli, Chester County, PA

Our Easter Bunnies are enjoying a late supper after a hard day

on a Hand Planed 36" High Bristo Table from

John Martin Windsor Chair Company in Cherry

Homespice Rug Sale - Cotton Braids, Jute Braids, Ultra Durable & Ultra Wool Styles

Cotton Braided Rugs

Oval or Rectangular

Runners

New - Ultra Wool

Not Real wool but

Soft & Stain Resistant

New Jute Rugs

Woven or Braided

Ultra-Durable Rugs

Indoor / Outdoor

Stain Proof

New Dinnerware From Casafina ! - See Our Sale Pricing !
Wicker Park
Provence
Spot-On
Ibiza

We Feature Quality Hand Crafted Products

This site is best viewed at present on a desktop or laptop computer

We are working on a Mobile Version of our site

Just Call Us Toll Free - 866-884-3299 Tue to Sat 10AM to 5PM Eastern

Leave a Message after Hours

Meet Our Rescue Girls, Elizabeth & Ruby

On the left our Elizabeth, Rescued from Far Point Collie Rescue in Central PA.

That's her sister Ruby the Sheltie on the right Rescued from Northern Chesapeake Sheltie Rescue

Floor Standing & Wall Mount,

8 or 16 Arm Floor Racks

The Our American Heritage

News Ticker

Adopt A New Best Friend

---

We Feature Amish Made

Furniture from Chester &

Lancaster County, Pennsylvania

For Your Home

Pottery & Stoneware...

Polish, French, Italian,

Russian, Irish,

Salt Glaze & Redware

Cherry or Walnut Bowls
Country Decor & Accents

Lamps & Lighting

French Table Linens

Carruth Garden Figures

Fine Furniture from

Amish Families Crafting

Furniture for Generations

Picture Frames

Jim Shore Collectables
---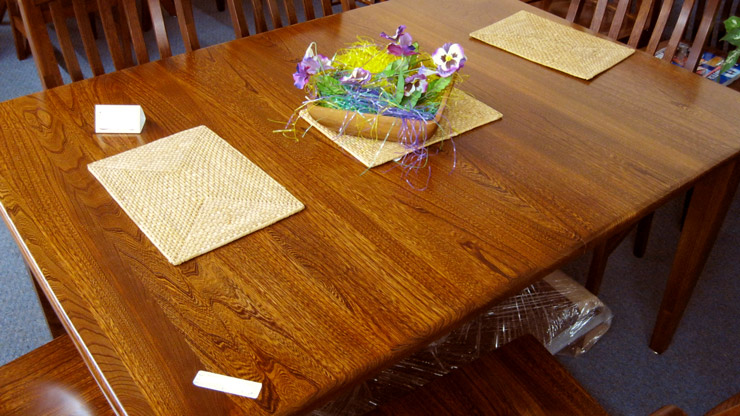 We have 9 tables ready to GO
Above: 5 FT x 42"w Expansion Table
has Two 12"Leaves
Beautiful Elm Wood with
Michael's Cherry Stain
We also have...
6 FT x 36" Wormy Maple Thick Top
5 FT x 36" Harvest Table w/Company
Boards (2-16"L End Extensions)
5 FT x 42"W Expansion Table in
Cherry Draw Leaf Table 6' x 42"
has two 18" draw leaves
8 FT x 42"W Harvest Table
Others Available Today !
---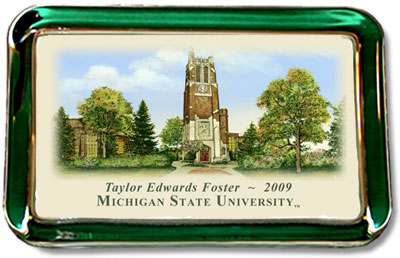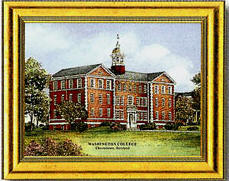 Eglomise Designs
Can be Personalized !
College & University
Commemorative Gifts
Paperweights, Pictures,
Mirrors, Picture Frames,
Desk Boxes, Clocks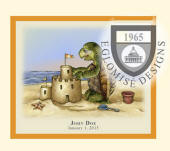 Personalized Children's Gifts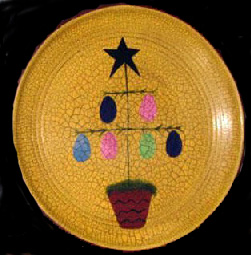 Serving the Delaware Valley, the Main Line & beyond with a distinctive Unique
selection of Hand Crafted Artisan Merchandise not available elsewhere
Click on Pictures to View

64oz Trimmer 3 Wick

Spice & Orange Clove

Hand Made in the USA

Downeast Carol Endres

Hand Braided Rugs

Cotton, Jute & Wool

Hand Braided Rugs in

Ovals, Rectangular,

Rounds or Squares, plus

Runners or Custom Sizes

Also Indoor/Outdoor

Stain Proof Rugs

Garnier-Thiebaut

French Table Linens

New for 2017 Spring !

Garnier-Thiebaut

Pillows & Throws

Tin Woodsman

Measuring

Spoon & Cup Sets

Sterling Silver Frames

Hand Made in Italy

Eccolo Frames

Sterling Silver Picture Frames

Copper - Gold - Silver Plated

Also Inlay Stone & Woods

Made in Italy

Snoopy Loves

John DeAmicis Art

Folk Art Redware

Turtle Creek Pottery

"Bears & Pears"

Spotts Road

Pet Feeders

Three eights in Single,

Double or Triple Bowls

Plate Racks & Bowl Stands

Hooks, Hangers, Easels

Ornament Stands, more

Hand Painted Dog Breeds

with AKA Breed Traits

Check Our Low Prices !

Bristo & South Beach Collections

Casafina

Fine Stoneware

Imported From Portugal

Tree of Joy !

Kitras Globes - Choose from

Trees of the Seasons

Tress of Enchantment

Trees of Inspirations

Trees of Life's Pathways

Tree of Spring

Kitras Glass

Fairy Orbs, Witch Balls,

Van Glow Disks, Oil Lamps,

Diffusers, Plates, Vases,

Garden Spires & Lamps

All Hand Blown in Canada

George Carruth

Cast Stone Sculptures

Use Indoors or Outside

Most will Hang or Stand

Hand Made in the USA

Need a Unique Hand Made Gift ? - We're the Place !

We're always open for web business just call us Toll Free 866-884-3299

Note: We Update our site several times daily

Click Pictures to View

Cermika Artystyczna

Specializing in Signature

Polish Boleslawiec

Stoneware

Zaklady

Traditional & Signature

Polish Stoneware

Ulster Irish Linens

Hemstitched & Damask

Linens for Table,

Kitchen & Bed Linens

Hand Made in

Ireland

David Smith's Lamps

Turtle Creek Redware

Bearington

Hand Crafted Bears & Rabbits

Wood Column or

Wrought Iron

Ceiling Fixtures

Made in Pennsylvania

Luke Adam's Glass

Twisted Crosses

Jim Shore Disney

Ash Salt Glazed Lamp

Provincial Style

ASL Colonial Pewter

Artisan Hand Made from

Old Colonial Molds

AS

Tinware Table & Floor Lamps

Made in Pennsylvania

Speeder Wagons

Amish Made Wagons

Four Colors, 12 Styles

Wood or Poly Bed

Shipped Nationwide

Donna Toohey

Celebration Plate

Cherish Family Platter

Chesapeake Bay Pottery

Amish Hand Made

Wooden Toys

Doll Furniture

Tin Woodsman

Garlic & Coffee Jars

Salt / Sugar Jars

Hand Crafted Bowls

Cherry, Walnut, Maple

Hand Made in the USA

Basic Spirit Pewter

Measuring Spoon Sets

Kitchen Accessories

Baker's Racks & More

Power Coated Wrought Iron

Wood Shelves (Oak, Maple, Cherry)

Karol Wojtyla

Saint John Paul II Pope 1978-2005

An Extraordinary Polish Priest

who changed history and our world

Amish Hand Crafted Cedar Chests - Blanket & Quilt Chests - Trunks

Toy Boxes - Coffee Tables - Window Seats - Wedding Chests

Available in Cedar, Oak, Maple, Cherry, Tiger Maple, QSWO

A Very Heartfelt Thank You to Jim Shore, American Folk Artist

who volunteered his time and expense to come to our store

for our Officer John Pawlowski Memorial Benefit

John was a Philadelphia Police Officer killed in the line of duty

Our son, Sergeant Bob is a 17 year veteran of the Philadelphia Police Department

Just Call Us Toll Free - 866-884-3299 Tue to Sat 10AM to 5PM Eastern

Spice Pantry Cabinet

Adjustable Shelves, Pull Out Shelves (Opt)

Spice Shelves on the doors

72"High x 37.5"Wide x 23"Deep

3 Styles

Mission, Traditional or Shaker

Oak, Maple, Cherry, QSWO

Over 40 Styles of TV Consoles & Entertainment Centers

including Contemporary Styles, Corner Units, Fireplace Options

Sample of a Fine Hand Made

Corner Cupboard made by

J & J Woodworks

Amish Craftsmen who

Specialize in Fine

Finished Solid Wood

Northern Pine Furniture

Also Feature Wormy Maple

Table Tops & Chairs

View J&J Woodworks Pages

To See All Corner Cupboards

> Click Here <

Another Way to Browse our Amish Made Furniture Offerings

We are compiling each furniture type on a single page

See Furniture that is Ready to Go Right Now

See All Available Entertainment Centers - Click Here

See All Available TV Stands or Consoles - Click Here

Need to Know your TV Size to see if it will fit ?

All Dressers, Chest of Drawers, Nightstands, Armoires Click Here

See All Available Coffee Tables, Hall & End Tables - Click Here

See All Available Jelly Cupboards & Pie Safes - Click Here

See All Available Home & Office File Cabinets - Click Here

See All Available Leg Tables & Trestle Tables - Click Here

See All Available Children's Furniture - In the Works

See All Available Bar Stools or Bar Chairs - Click Here

See All Available Gathering or Pub Tables - Click Here

See All Available Miscellaneous Pieces - Click Here

Small Wall Cabinets & Shelves - Coat Racks - Trash/Recycle Cabinets - Mirrors

See All Available Home & Office Desks - Click Here

See All Available Corner Cupboards - Click Here

See All Available Dinning Hutches - Click Here

See All Available Buffets & Servers - Click Here

See All Available Pantry Cupboards - Click Here

See All Available Dinning Chairs - Click Here

See All Available Pedestal Tables - Click Here

See All Available Kitchen Islands - Click Here

See All Available Curio Cabinets - Click Here

See All Available Bookcases - Click Here

See All Available Beds - Click Here

The Above List ALL selections from our Amish Craftsmen

Amish Made Fabric & Leather Fine Furniture

Amish Hand Crafted Mission Style Sofas, Loveseats, Chairs

Recliner Sofa, Loveseat or Chairs, Club Style Low Back, Futons

Coffee Tables - TV Stands, End Tables, Sofa Tables, Hall Tables

Available in Oak, Brow, Cherry, Quarter Sawn White Oak

---

---

Cermika Artystyczna

We Specialize in Signature Level Polish Stoneware

Zapraszamy!

"Welcome to Our Home"

Specializing in Signature / Unikat Polish Stoneware

---

See Ruby (Our Sheltie Puppy Doggie) Run ! (And Bark ! )

When you see something you like...call us

we like talking directly to our customers

and Ruby will run with us to fill your order Woof !

866-884-3299 or 610-695-8151

---

The Our American Heritage Shop

Information & Sales: 610-695-8151

Orders Only: 866-884-3299

Gift Certificates Available from $ 25 and up

To Shop Our Store click on any picture or the Menu Button for a menu of all items

Visa - MasterCard - Discover - American Express

---

Event Listing & Info for the Shrine in Doylestown, PA

Our Lady of Czestochowa

Home - Security Policy - Privacy - Purchase Policies - Shipping - Shop Products
Copyrighted © ® & TM: 2002-2017 - All rights reserved - Our American Heritage Web Shop, Inc.
All Images & content property of Our American Heritage Corp. with permission of
artists and manufacturers - NO Reproduction by any means without express written authorization
Prices subject to change without notice