Meet Master Signature Artist Irena Maczka
Courtesy of Ceramika Artystyczna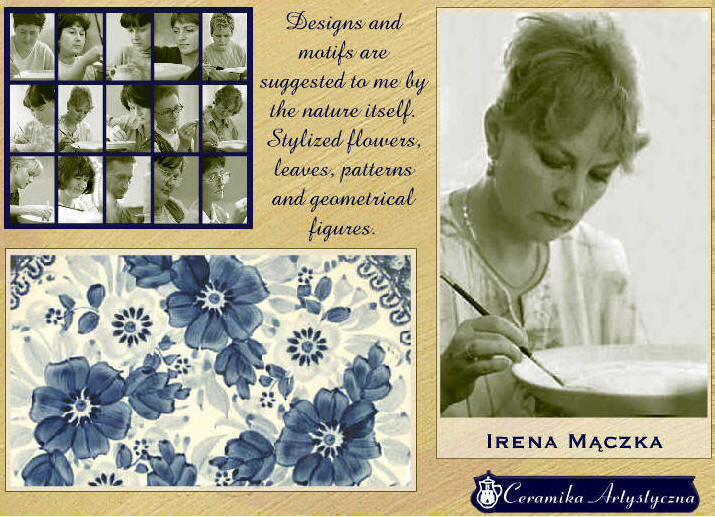 "Designs and motifs are suggested to me by nature itself. Stylized flowers, leaves, patterns and geometrical figures."
I have authored a number of unique and traditional decorations. Nevertheless, my work is an incessant exploration for new, increasingly better and more innovative patterns. I master old ideas as well. Decorative motives are usually composed of elements prompted by my surrounding. Thus, they are geometrical figures, fanciful arrangements or invented ornaments. Obviously, the main motive is stylized flowers arranged in different types of garlands. The work gives me a lot of pleasure and satisfaction, and slice I am aware of the fact that products manufactured in Bolesławiec are sold all over the world I am even more willing to struggle with the craft of pottery and ceramics.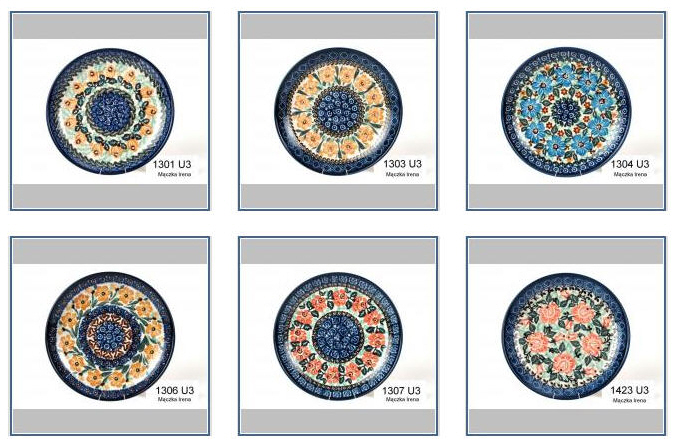 Return to Ceramika Artystyczna Information Page
---
Home - Security Policy - Privacy - Purchase Policies - Shipping - Shop Products
Copyrighted © ® & TM: 2002-2018 - All rights reserved - Our American Heritage Web Shop, Inc.
All Images & content property of
Our American Heritage, Inc. with permission of artists and manufacturers
NO Reproduction by any means without specific written authorization