Meet Master Signature Artist Maryla Iwicka
Courtesy of Ceramika Artystyczna
The artist has been connected with the Artistic Handicraft Cooperative "Artistic Ceramics and Pottery" since 1981. A pattern designer since 1993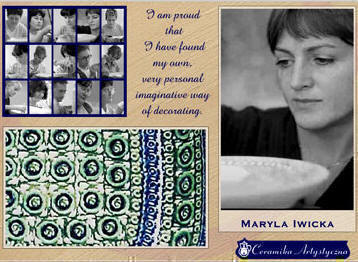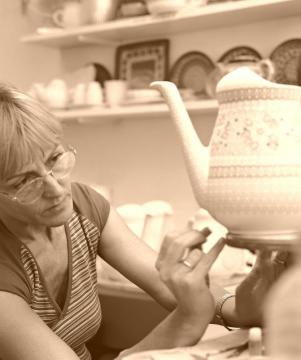 "I am proud that I have found my own, very personal imaginative way of decorating."
I was raised in the love of Polish literature and history of art. In such an atmosphere there develops the sensitivity to beauty and curiosity about the world. Dear to me are both Impressionism with its ephemerally of feelings and Art Nouveau with its anxiety and asymmetry. I think that designing and searching for new, universal decorations for different works of pottery is a commercial form of taking from the heritage of Young Poland, a trend in the Polish literature of the turn of the 20th century in which the border between art and craft was obliterated. What I find inspiring is the ability to operate with the color and the richness of decoration techniques to give daily-use pottery vessels beautiful and unique motives that refer to the tradition and original designing ideas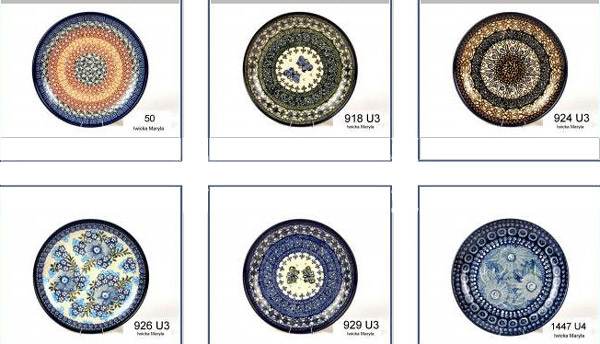 Return to Ceramika Artystyczna Information Page
---
Home - Security Policy - Privacy - Purchase Policies - - Shop All Products
Copyrighted © ® & TM: 2014 - All rights reserved - PCG Web Inc.
All Images & content property of
Our American Heritage, Inc. with permission of artists and manufacturers
NO Reproduction by any means without specific written authorization