Meet Signature Artist Teresa Nakonieczna
Courtesy of Ceramika Artystyczna
This artist has been connected with Ceramika Artystyczna since 2004. Since 2005 she has been a Signature pattern designer.
I have been interested in art since I was a child. I used to watch the paintings of old masters and modern paintings and also graphic art and sculpture. I have never expected to be working creating it. Both modern useful art and the old traditional one are a big challenge for the creator because it is more and more difficult to find new interesting patterns. I am fond of flowers and because of this fact I am trying to use plant motives in traditional decorations of Bolesławiec ceramic. I am the most creative while staying in my flower garden, the plants blooming there give me inspiration to create new patterns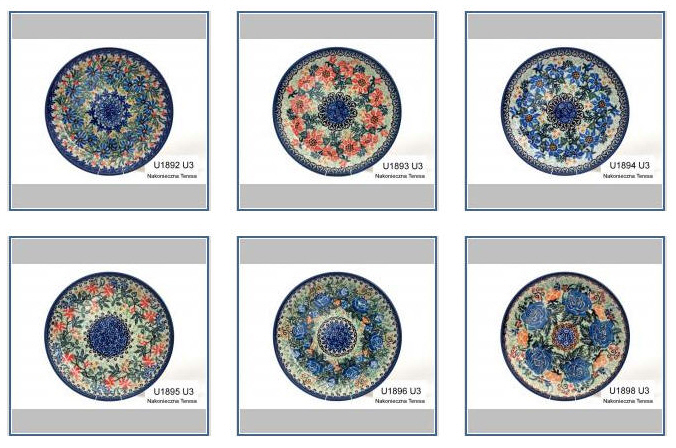 Return to Ceramika Artystyczna Information Page
---
Home - Security Policy - Privacy - Purchase Policies - - Shop All Products
Copyrighted © ® & TM: 2014 - All rights reserved - PCG Web Inc.
All Images & content property of
Our American Heritage, Inc. with permission of artists and manufacturers
NO Reproduction by any means without specific written authorization